Thilos Rezept Seite - Salat Taboulé -

Menge/quantity:
Für 3 Personen/three persons
Benötigte Werkzeuge/Required tools:
1 Spitzes Küchenmesser/a sharp, small cook's knife
1 flacher Teller/flat plate
Zubereitungszeit/preparation time:
ca 15-20 Minuten
Zutaten/indigrients:
- 1 Roma Salat, roma salad
- 1/3 Paprika
- 2 EL Bulgur
- 5 kleine Tomaten, 5 small tomatoes
- 2 Töpfe oder 3 Bünde Petersilie, two pots or three bunches of parsley
- 4 Frühlingszwiebeln, 4 spring onions
- 1 Zitrone, 1 lemon


Gewürze/Spices:

- Meersalz aus der Salzmühle (oder normales Tafelsalz)/sea salt by using a salt mill
- frischer Pfeffer aus der Pfeffermühle/pepper


Zubereitung/preparation:
Die Petersilie hacken/heel the parseley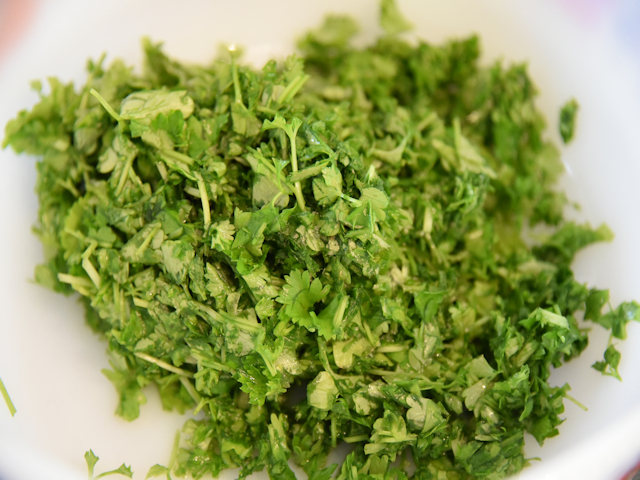 Die Frühlingszwiebeln waschen und in schmale Ringe schneiden. Zusammen mit der Petersilie in eine Schüssel geben
Wassh the spring onions und cut them into small slices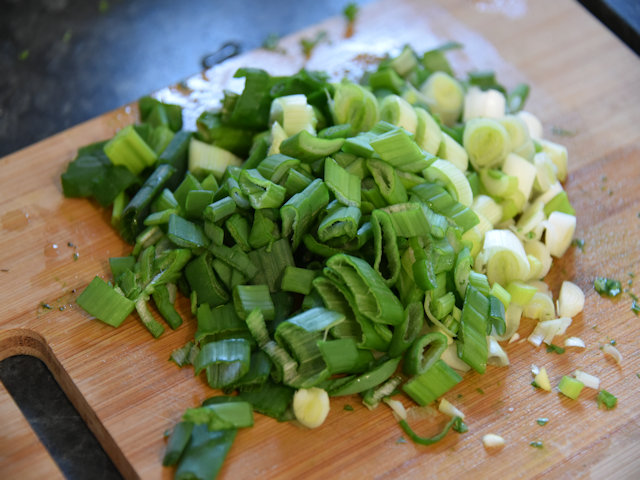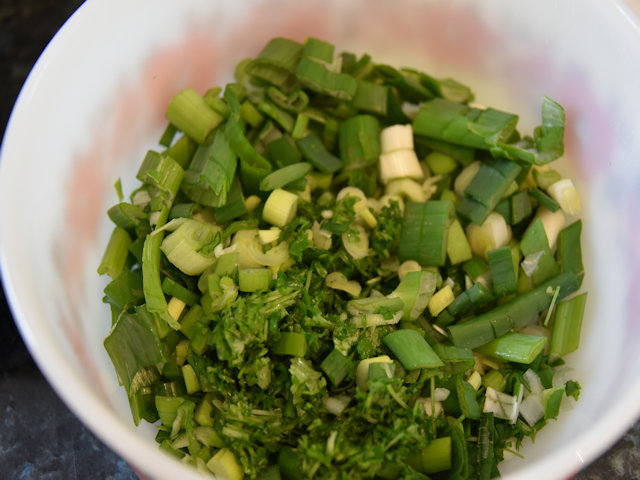 Die (Rispen)Tomaten achteln/cut the tomatoes int eight pieces


2 EL Bulgur/Cuscus mit kalten Wasser übergiessen und 5 Minuten quellen lassen. Add cold water to the Bulgur an wait for 5 minutes



Auf einem flachen Teller den Roma Salat ausbreiten und ein paar Paprika Ringe schneiden
Add some leafs of the roma salad and some paprika slices to a flat plate 



Den Bulgur und die Tomaten zu den anderen Zutaten in die Schüssel geben, mit Salz, Pfeffer, Zitonensaft abschmecken und umrühren
Add the bulgur to the other indigrients, taste with salt, pepper and lemon juice.



Auf den Roma Salatblättern verteilen/add it to the salat leaves

 
Guten Appetit/Enjoy the salat!